Our food concepts and innovation for universities
We're constantly using innovation to drive our concepts. This helps us not only to keep our menus delicious and on-trend, but also to add excitement for students through famous high street partnerships and dynamic experiences.
Here are some examples of our recent concepts and innovations: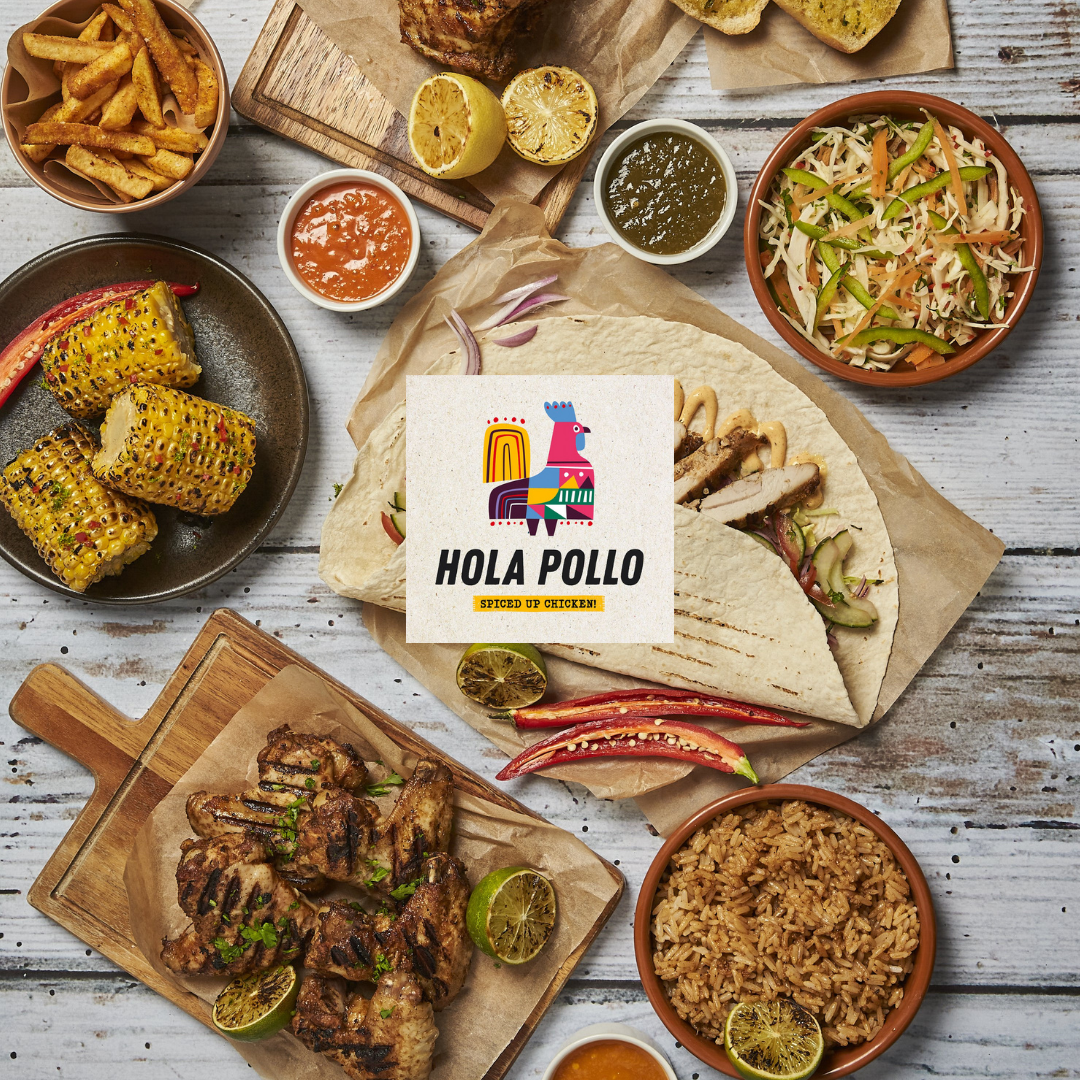 Hola Pollo
Our Peruvian-inspired menu offers everything university students need to liven up their mealtimes! We cook fiery and flavoursome chicken in a delectable citrus and spice mix, which students can enjoy with our tasty wings and slaw.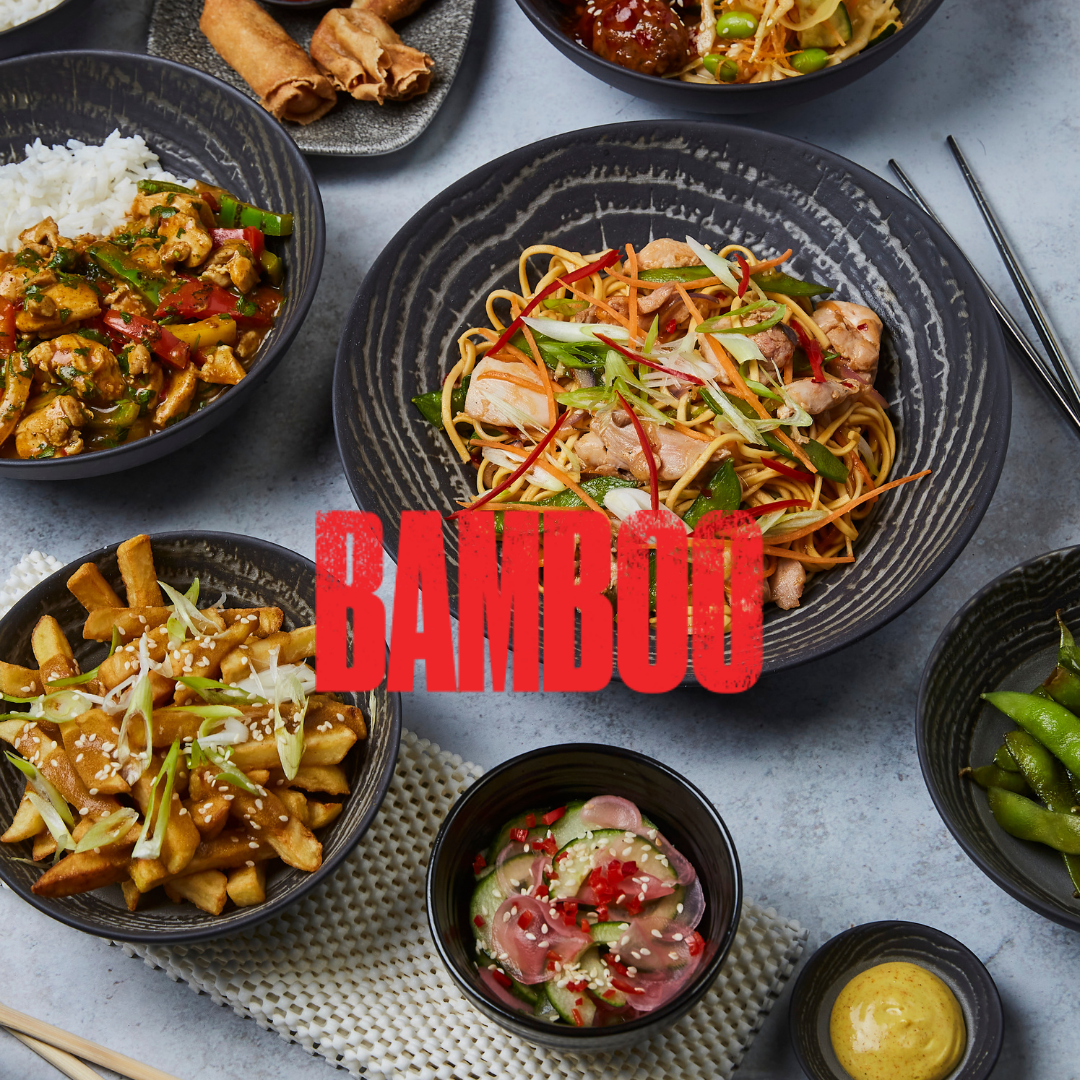 Bamboo
Our Pan Asian dishes offer a twist on our students' typical grab and go meals! We combine premium ingredients with tried and tested favourites to create flavoursome rice and noodle dishes, alongside tasty starters and sides. With everything from Dim Sum to Katsu, we ensure university students have a truly diverse range of dishes to discover.
Liberty Grill
We know university students love state-side classics, which is why our American-inspired Liberty Grill offering is such a treat. Students love our signature grilled 6oz burgers, busting burritos, nachos, buffalo wings and mac 'n' cheese, alongside our range of plant-based options.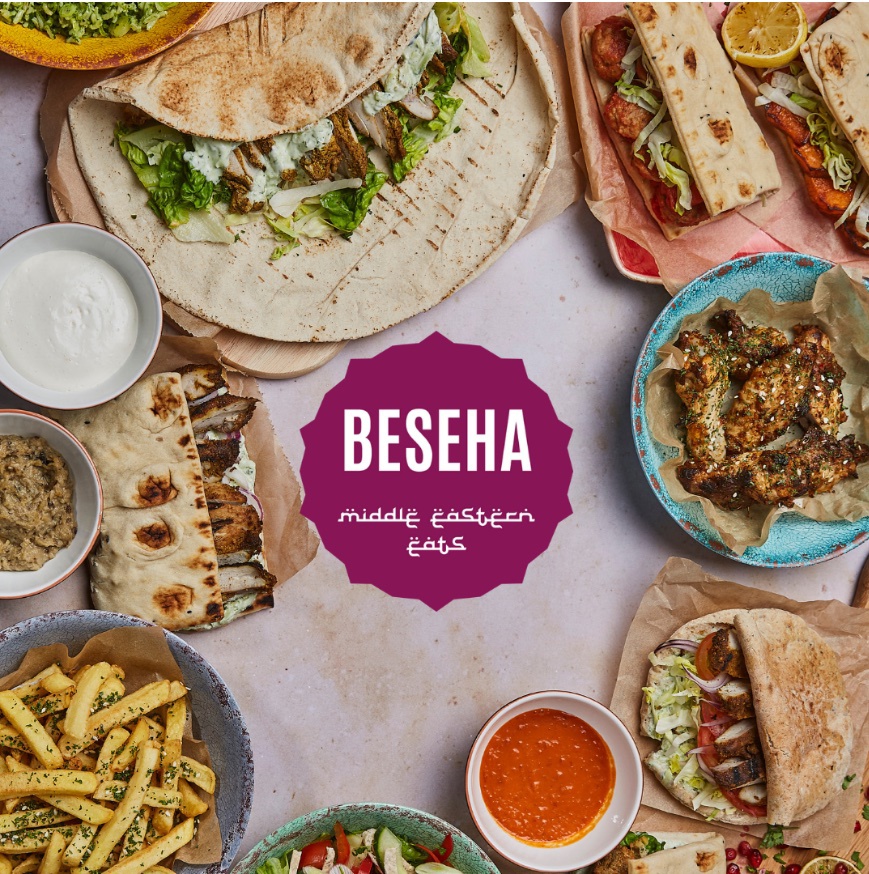 Beseha
Our Beseha menus bring traditional Middle Eastern flavours straight to university students. Students can choose between classic shawarma, warming tagine, dips and warm flatbreads, and mix and match dishes to enjoy a real feast from the Middle East.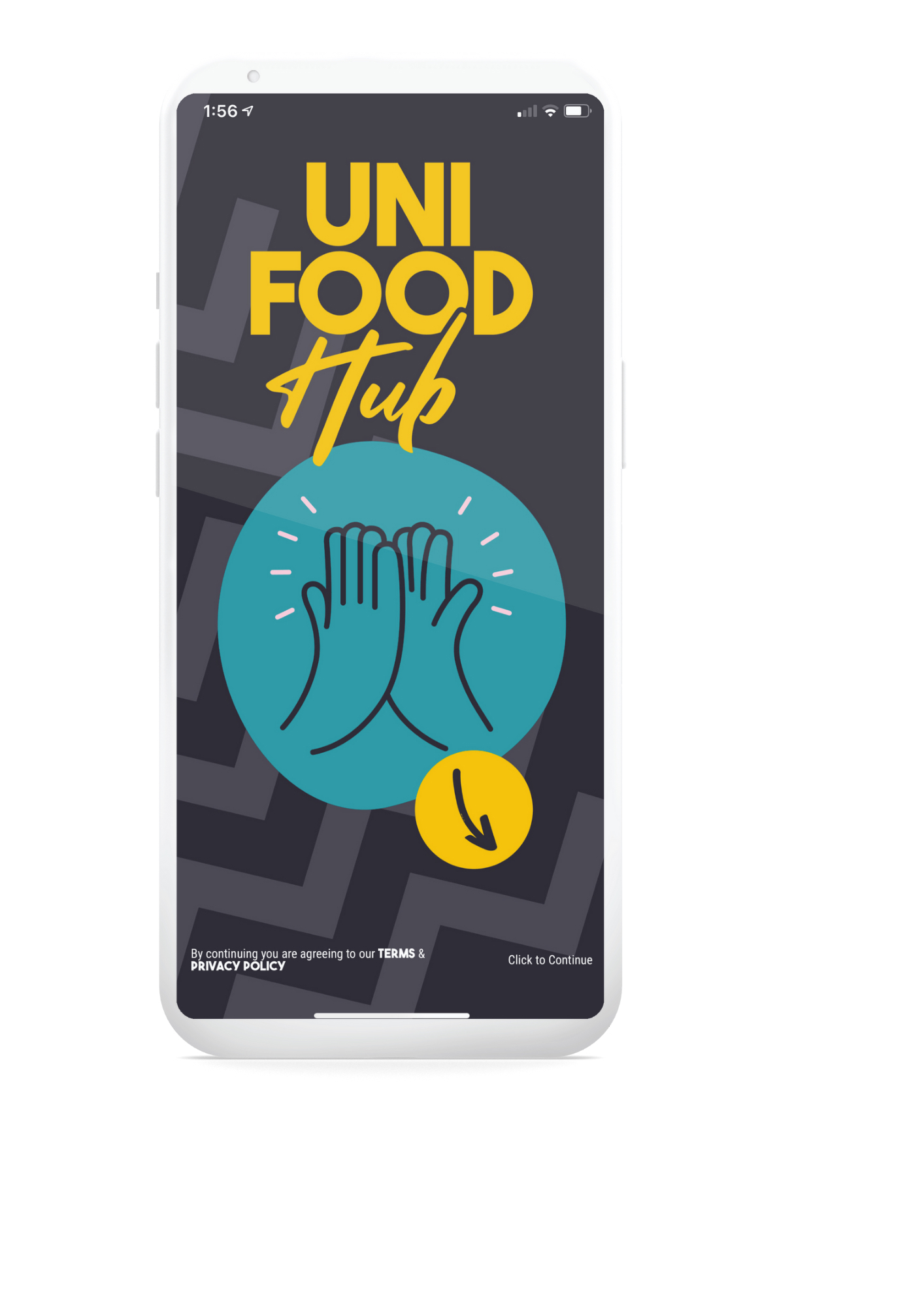 Uni Food Hub App
Our Deliveroo-style app offers students the choice, quality and consistency of their favourite on-campus meals, with the flexibility and convenience of a takeaway order. With our Uni Food Hub app, students can order from their university menu, take advantage of any special offers and meal deals, and either wait for the meal to arrive at their door or table or take advantage of our efficient click and collect system. The choice is theirs! Our unique app also contains lots of educational, foodie and social content, as well as giving students the opportunity to book into events like our Social Kitchen.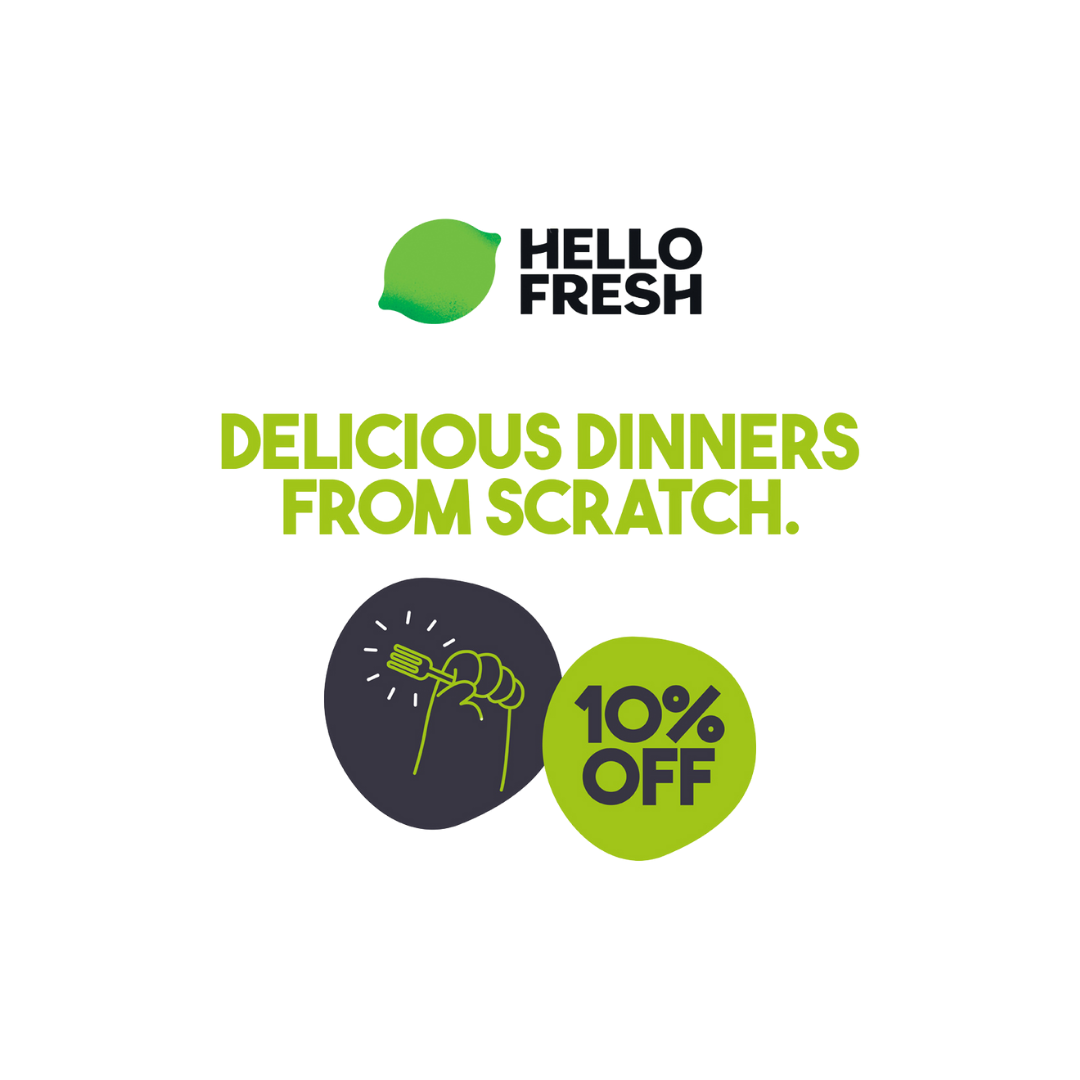 HELLO FRESH
We're proud to collaborate with Hello Fresh to deliver on our promise to offer diversity and variety to the university students we work with. Using the Uni Food Hub app, students can claim a 10% discount to be redeemed on Hello Fresh's fantastic subscription service, offering the ingredients and recipes they need to whip up inspiring food from their own kitchens.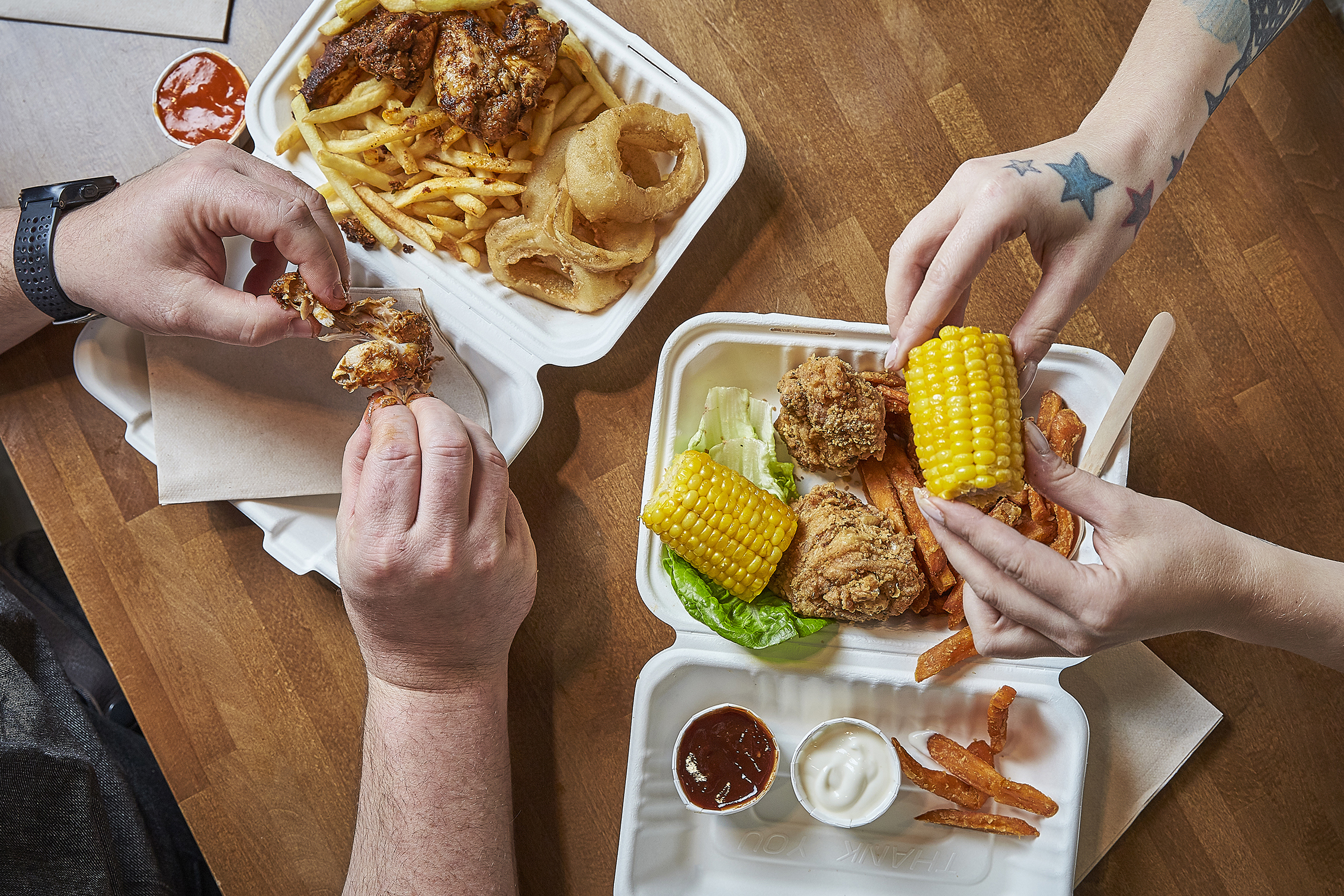 Pop-ups
We like to keep our campuses vibrant, fun and full of fantastic flavours to try on a weekly basis, which is why we host innovative pop-ups regularly, either from the counter, a mobile van or an outdoor stall.?These include exciting ideas like 'Feastival', a food festival inspired by Glastonbury, with the music replaced by amazingly authentic and sumptuous food.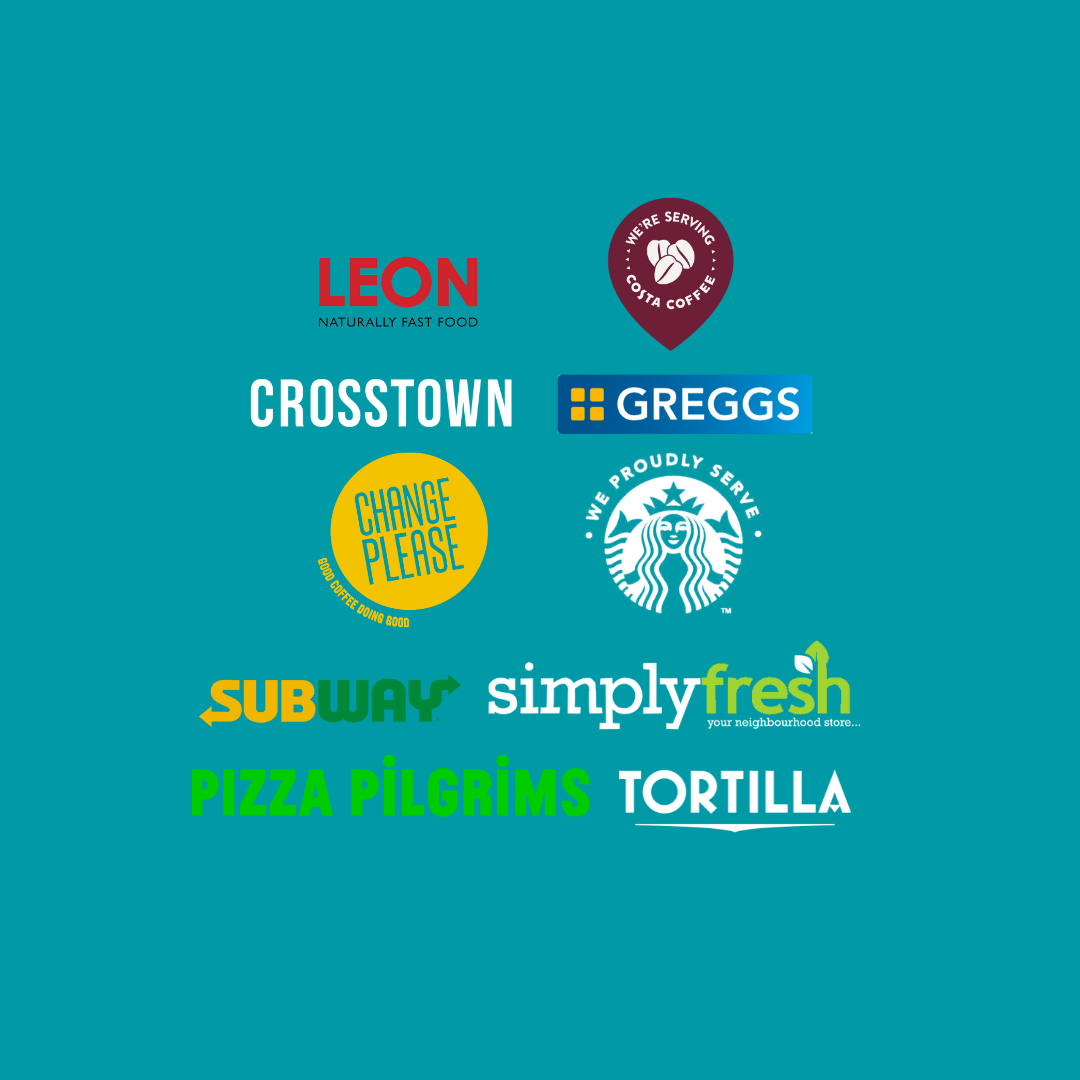 High street partnerships
We launched our first experiential treat kit with Crosstown doughnuts, a DIY doughnut kit with delicious fillings, icing and toppings. We actively listen to our students and are proud to collaborate on incredible partnerships with their favourite high street brands, including Greggs, Tortilla, Starbucks, Costa, Change Please and Subway, to ensure we're always putting their needs and preferences at the forefront.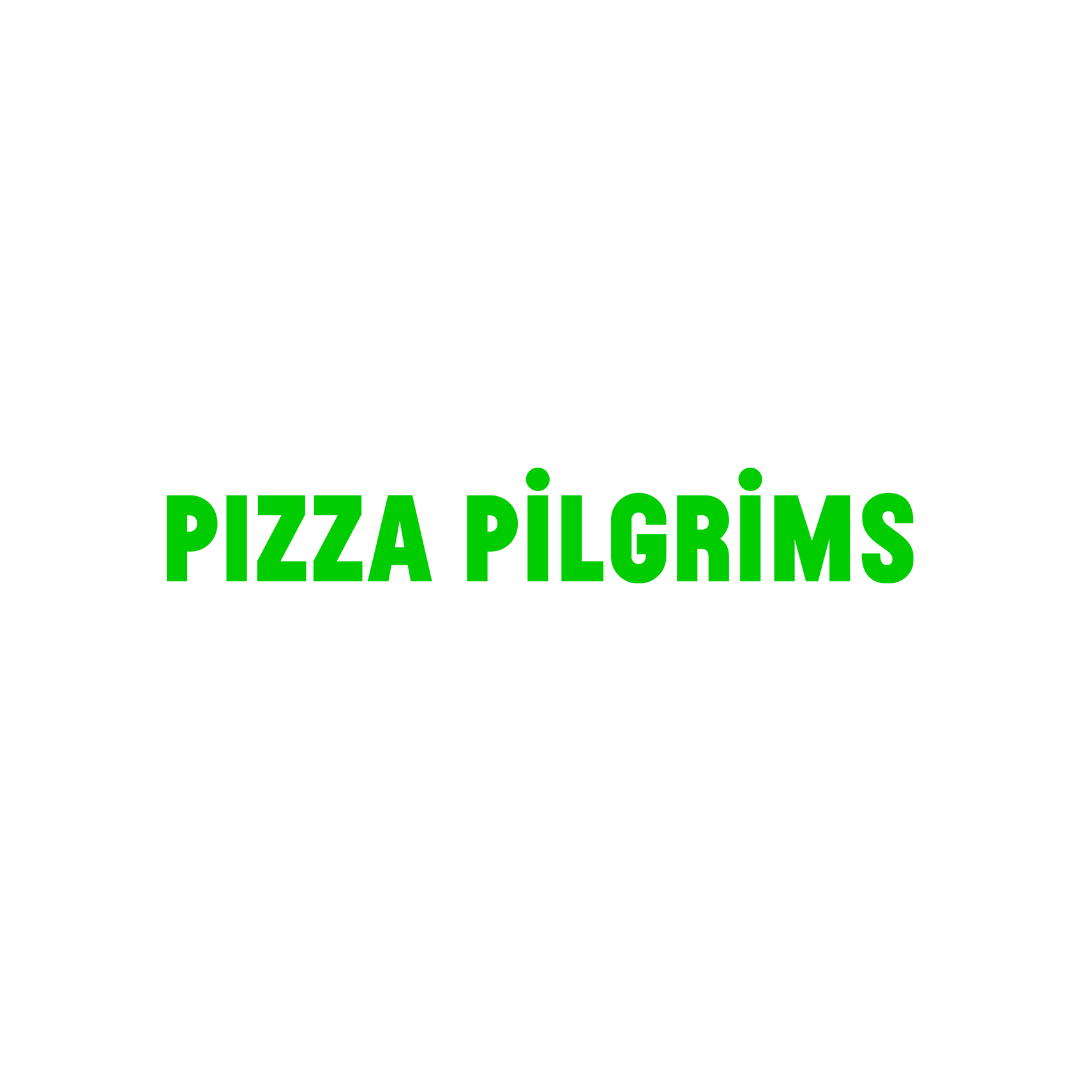 DIY pizza
In another high-profile partnership, we linked up with Pizza Pilgrims to launch DIY frying pan pizzas that students can make easily at home with their friends at a fun-filled Pizza Pilgrims Pizza Party night.
Virtual help during the pandemic
It was important to us that we didn't stop connecting with students throughout the pandemic, so we continued to engage with our student ambassadors, run workshops on cooking on a budget, offer tips for protecting our students' mental health, and host Q&As with registered nutritionists – with every activity held online for our students' convenience and safety. We also continued to educate and empower university students through Nourished Life, a comprehensive source of nutritionist-approved recipes, healthy eating advice, and lifestyle support.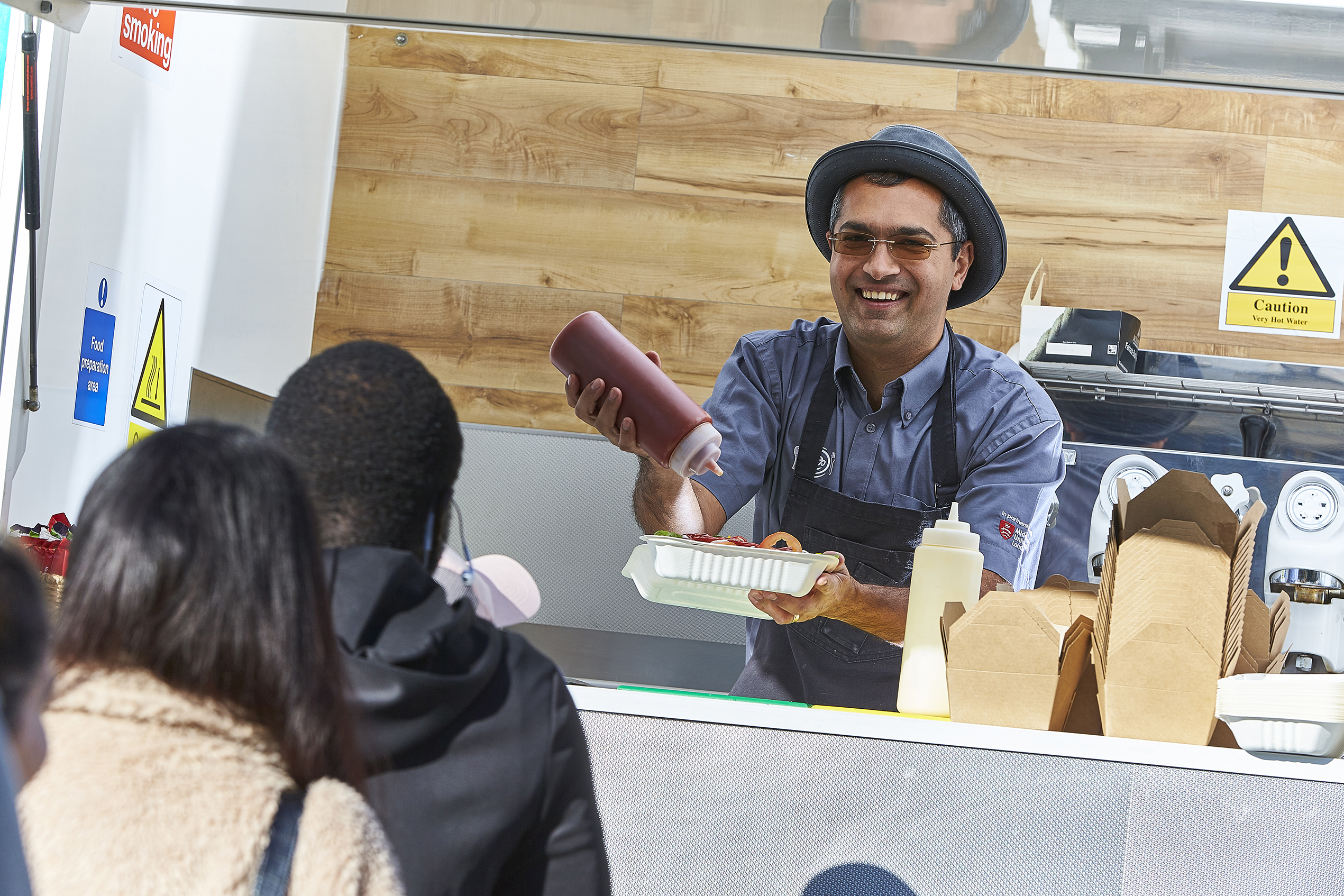 Caring for communities
We love bringing people together at Chartwells Universities, which is why events for students and?the community are so important to us.
Every day, we work tirelessly to build connections and relationships with our students, people, local suppliers and charities, and to cultivate inspiring spaces where we can collaborate to provide great offers and experiences as a team. Caring for communities is one of our core values, so we consistently seek opportunities to go above and beyond for everyone we work alongside.
We're also proud to connect with local communities through our world-class hospitality catering services, where we bring events to life through incredible food at venues across the UK.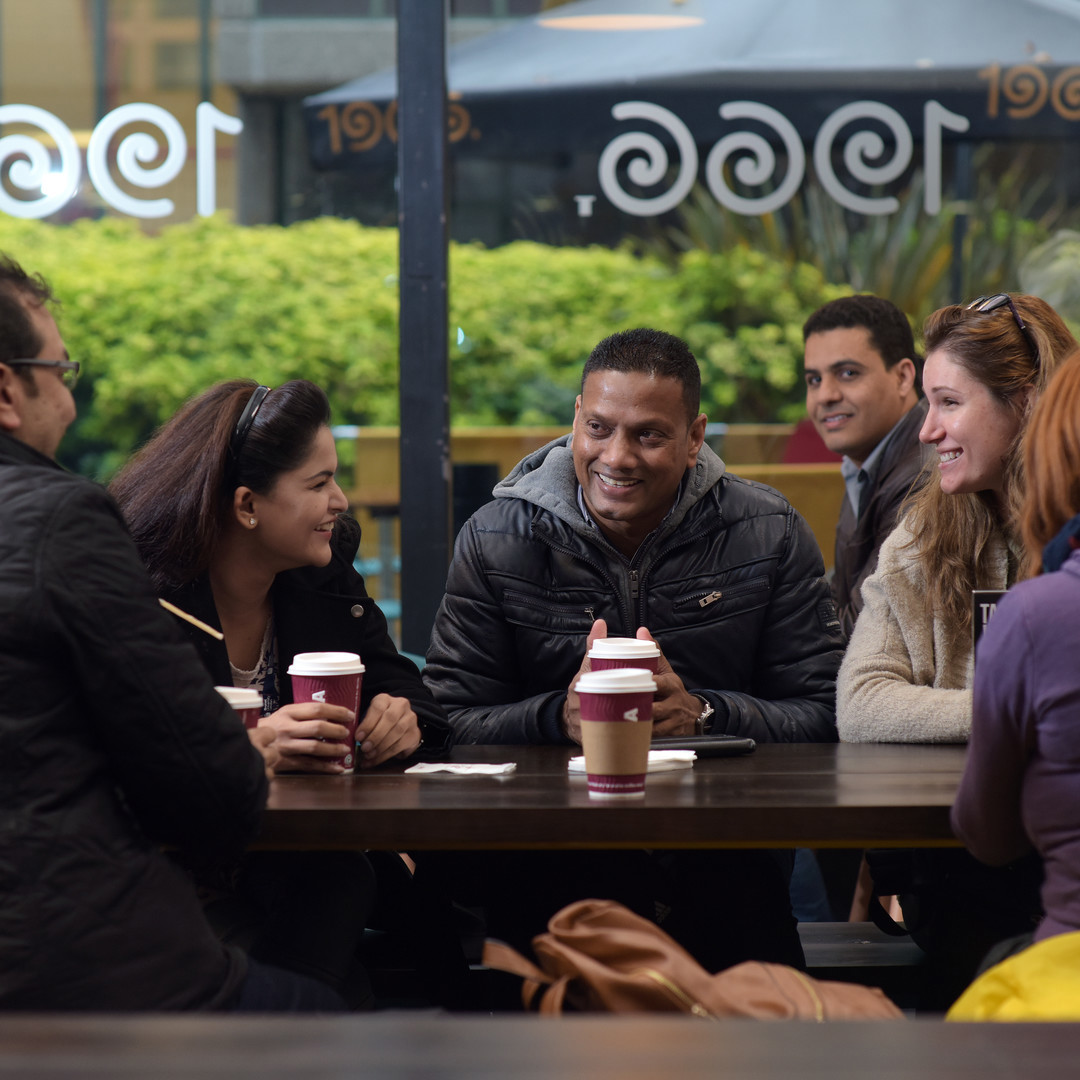 Creating meaningful experiences for university students
We're always finding ways to get to know and help people on campus, whether by attending events, creating social content, or reaching out through our street team. Our innovative Social Kitchen encourages students to learn how to cook well, with wellbeing at the core of every recipe. Additionally, our Give Back range of activities seek to support both students and local communities through volunteer programmes, waste reduction and career opportunities.
As part of our commitment to connecting students to exceptional food and meaningful experiences, we also prepare delicious meals and a calendar of exciting events for university summer schools.
Talk to our business development team
Whether you'd like to discuss how our school and education catering experiences could inspire your pupils or students, or you're interested in partnering with our brilliant teams across the UK, please don't hesitate to get in touch. We're always happy to help! For all other enquiries, please visit our other enquiries page. 
Email: enquiries@chartwells.co.uk 
Phone: 0800 917 6818