Fuelling the future generation in schools
Working alongside the minds of the future is important to us. We know that the secondary school students we feed today are the workforce of tomorrow, including our future colleagues! It's important that in the secondary schools which trust us to feed their students – currently more than 400 schools across the UK –?we repay the faith by consistently providing nutritious, healthy meals that set them up for academic success.
At the same time, we'll help each secondary student take the next steps in learning about food. With our help, they'll learn how to support themselves in the future –?everything from building a balanced diet and understanding nutrition labels, right through to meal preparation and cooking.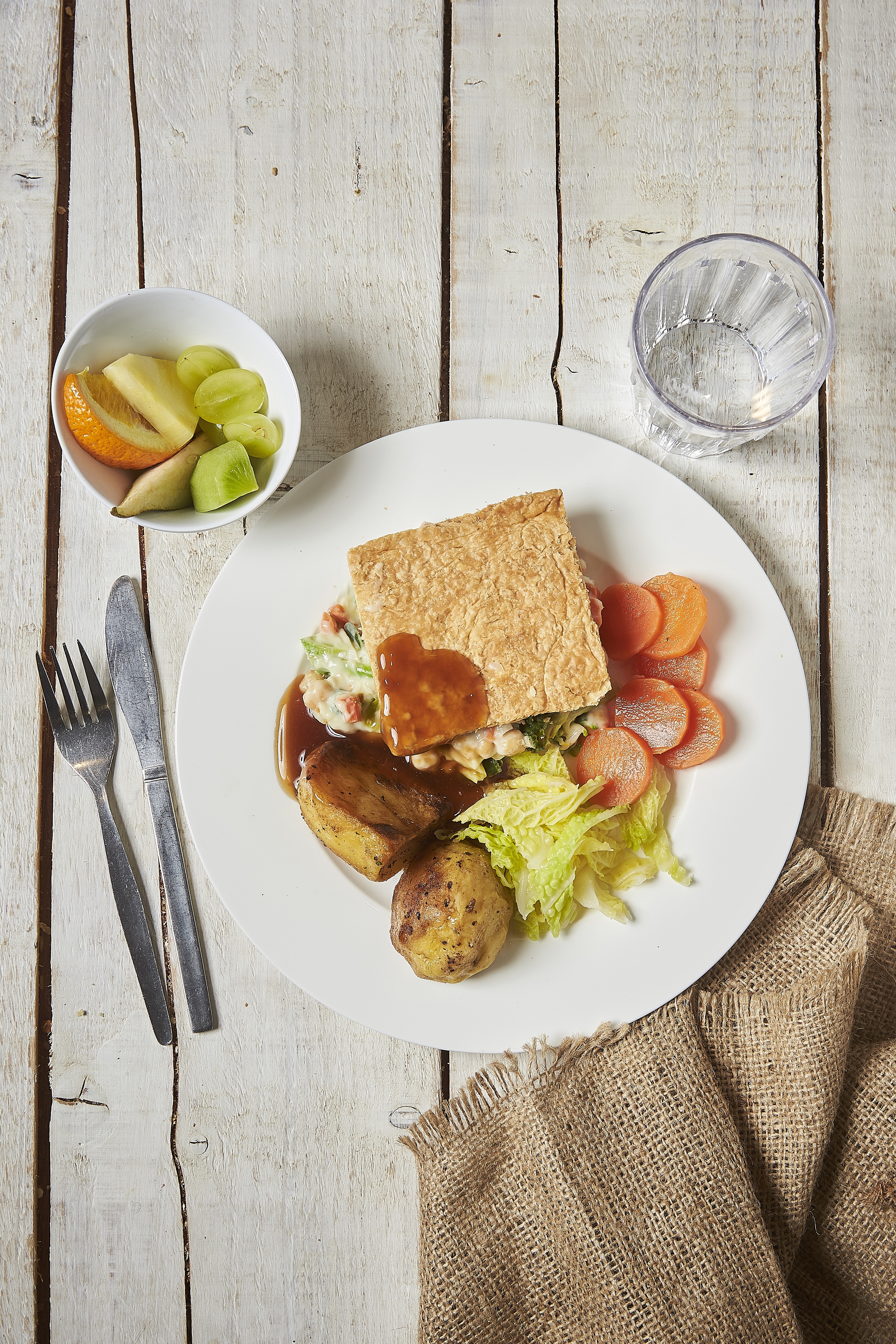 Beyond The Chartwells Kitchen
We believe that secondary school is the perfect opportunity to teach students about the value of nourishing food in protecting their mental and physical wellbeing, which is why we've launched Beyond The Chartwells Kitchen.
Our dedicated health education initiative equips students with the skills and resources they need to thrive based on five key themes: nutrition and health, cooking and food, mental wellbeing, sports and exercise, and sustainability. Combining the invaluable experience of our culinary teams and registered nutritionists, we're proud to connect with students through thousands of educational sessions every year!
From September 2020 to May 2021, we were even able to engage a further 12,000 pupils and students through virtual Beyond The Chartwells Kitchen workshops, making sure the Covid-19 restrictions didn't hinder our commitment to food education.
Talk to our business development team
Whether you'd like to discuss how our school and education catering experiences could inspire your pupils or students, or you're interested in partnering with our brilliant teams across the UK, please don't hesitate to get in touch. We're always happy to help! For all other enquiries, please visit our other enquiries page. 
Email: enquiries@chartwells.co.uk 
Phone: 0800 917 6818